Samsung Galaxy S21 FE 5G Review: A Powerful Affordable Flagship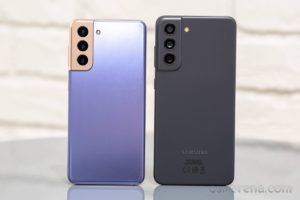 The Samsung Galaxy S21 FE 5G is a fantastic smartphone that offers an impressive array of features and capabilities. With its sleek design, powerful performance, and excellent camera system, it delivers a top-notch user experience.
One of the standout features of the S21 FE 5G is its stunning display. The 6.4-inch Super AMOLED screen offers vibrant colors, deep blacks, and excellent viewing angles. Whether you're watching movies, playing games, or browsing the web, the display provides a visually immersive experience.
Performance-wise, the S21 FE 5G doesn't disappoint. Powered by the Qualcomm Snapdragon 888 processor (or equivalent), it handles demanding tasks with ease. Multitasking, gaming, and app switching are smooth and lag-free. The device also boasts ample RAM, ensuring that you can run multiple apps simultaneously without any slowdowns.
Read More Here:
The camera system on the S21 FE 5G is truly impressive. The main 12-megapixel camera captures sharp and detailed photos in various lighting conditions. The ultra-wide-angle lens expands your creative possibilities, allowing you to capture a wider field of view. Additionally, the telephoto lens provides optical zoom, enabling you to get closer to the action without sacrificing image quality. The camera app offers a range of shooting modes and features, including Night Mode, Pro Mode, and Portrait Mode, further enhancing your photography experience.
Battery life is another strong point of the S21 FE 5G. With its sizable battery capacity, you can easily get through a full day of usage on a single charge. And when you do need to recharge, the device supports fast charging, both wired and wireless. The inclusion of reverse wireless charging is a convenient feature that allows you to charge compatible devices by placing them on the back of the phone.
Samsung Galaxy S21 FE 5G: A Comprehensive Review of the Powerful and Budget-Friendly Flagship
On the software front, the S21 FE 5G runs on Samsung's One UI, which is known for its user-friendly interface and customization options. The software is intuitive and packed with useful features, including a robust set of privacy and security options.
The build quality of the S21 FE 5G is excellent, with a combination of glass and metal that feels premium in the hand. The device is also IP68-rated for water and dust resistance, providing added durability and peace of mind.
In terms of connectivity, the S21 FE 5G supports 5G networks, ensuring fast download and upload speeds when available. It also includes NFC for contactless payments and has a headphone jack, which is a welcome feature for audiophiles.
While the S21 FE 5G ticks most boxes, there are a few minor drawbacks to consider. The device lacks expandable storage, so you'll need to rely on the built-in storage options. Additionally, some users may find the absence of a charger or earphones in the box as a downside, although this is becoming a common trend in the industry.
Overall, the Samsung Galaxy S21 FE 5G is a superb smartphone that offers a flagship experience at a more affordable price point. With its stunning display, powerful performance, impressive camera system, and solid battery life, it's a device that can satisfy the needs of both tech enthusiasts and casual users alike.
Incoming Searches: Samsung Galaxy S21 FE 5G Review, Samsung Galaxy S21 Fan Edition 5G Review, Samsung Galaxy S21 @ heavily discounted